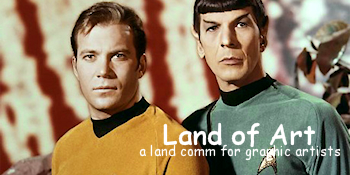 Don't forget to say
angelus2hot sent you
There is a poll going around on tumblr asking which is the biggest ship of the Reboot fandom. I'm posting the survey here to give the other ships a chance to vote since I've only seen it posted in ONE ship community. This survey is for fun. There is no winner or loser. Being the biggest doesn't make it the best or the superior ship. I happen to multiship so I like so many anyway. You can vote more than once. I have no idea when it closes since it isn't my poll.
The
genderswapbb has a "little sister": the
bodyswapbb
genderswapbb:Authors| Artists| Beta| Rules



bodyswapbb:Authors| Artists| Beta| Rules

Come and join
mpregbigbang!
A multi-fandom big bang challenge centered on mpreg.

Rules and Information
Sign Ups: Author | Artist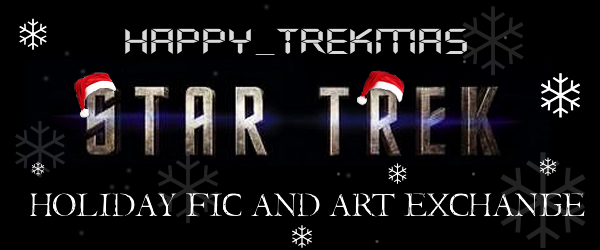 happy_trekmas is again open for signups until September 10th!
No Rest For The Wicked Awards, a multifandom award site is now in Round 10. We accept nominations in a variety of fandoms. We also accept and encourage self-nominations. So don't be shy about nominating. All nominations are kept strictly confidential.
The fandoms we accept are STAR TREK(ALL), Angel, Buffy, Firefly/Serenity, Stargate(all), Supernatural, Dr.Who, Torchwood, and X-Files
For this round MUSIC VIDEOS are accepted
Please come by check out the site and nominate your favorites.
No Rest For The Wicked Awards
Nominate here
Sept. 1st is the last day of nominations, So hurry and nominate today! :D
Hi everyone!
saintvic
at
New community for Almost Human


Looking forward to Almost Human appearing on the TV later in the year?

Well so are we, in fact so excited that myself and some fellow sci-fi, JJ, Karl and Michael fans decided to set up a LJ comm and a tumblr so that we could chat, write, create, squee, reblog, and generally have a wonderful time now and when the show launches.

We are gen, ship, slash and het friendly and would love for you to join us.

almosthumantv - on tumblr

almosthumantv - on LJ

We have had the first few posts up including a report from Comic Con
and if you want to find out a bit more about us you can take a look at our welcome post and profile page.

Mods I hope this is alright but please delete if not ♥
Originally posted by
The DAEDALUS needs you!
WELCOME
: Welcome to the USS
Daedalus
. This is an all original character cast crewing the Rhode-island-class science vessel
Daedalus
, on her mission to explore the Delta Quadrant. We are looking for good, enthusiastic writers to help take up the mantle at any one of our open spots. We have dozens of open positions available for the picking, so make sure to check us out! This sim is for anyone who is interested in Trek continuity, who enjoys writing and who is an active participant in collaborative writing. This sim uses the very intuitive Nova software to make writing between multiple people simple and fun. If you love Star Trek, simming and writing, the
Daedalus
is for you.
THE ROAD SO FAR
: Right now we're at the last leg of our
Pre-deployment mission
, 20 days on Earth while the Daedalus is in San Francisco shipyards. Be aware that after you join and are accepted you're more than likely to get JP (joint post) requests from both Commander Panne and Commander Zia, just to give you somewhere to start off. If you are joining a department as a subordinate, you'll also have to report in to your department head.
JOIN INSTRUCTIONS
: So you've decided to
join the Daedalus
! Excellent. The character system in the Daedalus functions by a create-a-biography profile (which can be found at the Join Link above). These are small profile snippets of your character. Lazy bios will be rejected. Make sure to fill out every field. This doesn't have to be a novel, but we want a well rounded
GENERAL OVERVIEW, STRENGTHS, WEAKNESSES
, and
HISTORY
in the bios that we accept. It's the first look at your character everyone is going to get, and for some characters (such as telepaths, commanding officers, department heads, etc), having a bio to reference is extremely important. We can't be finding out super important things about your character halfway in that we should've known from the beginning. Show us that you're interested in your character, and you'll be accepted in no time. Take a look at the biographies on our site to get a feel for what we mean. We don't need an elitist novel, but we do need enough filled out that we know who your character is. Thanks for reading!
OPEN POSITIONS
:
Chief Counselor, Chief Operations Officer, Chief of the Boat
, most
assistant chief department head
positions. A number of
specialist
positions are available in the science and medical departments, please send us an email if you'd like us to
create a custom position
that isn't currently on our manifest.
ADDITIONAL INFORMATION
: Please check out our
rules
, and our
NOVA guide
. P.S If you do make up an alien species, you can write up a detailed medical/cultural blurb on them and we will add it to our Wiki. We don't prefer made-up species unless they're well detailed, so please keep that in mind!
That's that! If you have any questions, concerns or ideas for your character that might not be represented well on the manifest, feel free to contact Mike (Panne) at
thebigschmidt@gmail.com
or Phoebe (Zia) at
phoebecohen1@gmail.com
. You can also PM me through this website and I'd be happy to take you through it. Please take a look at our sim wiki for information all about different Star Trek species, languages, items and uniforms, Alpha and Delta Quadrant maps, and more!
CURRENT MISSION:
Pre-deployment
UPCOMING MISSION:
Way of the Light (1)
RULES:
We're really not that bad, promise!
PERSONNEL:
Writers & character biographies
SIM INFORMATION:
How we play
SIM WIKIPEDIA:
Uniforms, languages, species, maps, etc!
ENLIST TODAY:
Join